Soft10 is dedicated to bringing the power of predictive analytics to as many companies as possible to drive forward the big data movement and begin actually using the data that has been amassed. To help achieve this, we are open to all types of business partnerships and would love to speak with you about developing distributor, re-seller, or other partner relationships.
Here are some of our key partners: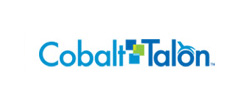 Cobalt Talon LLC, head-quartered in Kansas City Missouri, was formed in May of 2011. The company was founded for the purpose of creating and selling a high-performance analytic solution to companies in the healthcare marketplace. Cobalt Talon's solution initially focused on meeting the needs of two key stakeholders, health plans and healthcare provider organizations, who demand easy and affordable access to business intelligence and related professional services.