Rapid Predictive Analytical Services at Low Cost and Guaranteed Accuracy.
Dr. Mo, Ph.D., is the only automatic statistical software in the world that helps business professionals meet today's Big Data Predictive-Analytic challenges using Artificial Intelligence.
Artificial Intelligence makes sophisticated predictive modeling available for your organization while eliminating the drawbacks that come with traditional solutions.
With Dr. Mo I have achieved 98% accuracy in predicting new drug customer acquisition, in less than 2 minutes.
Dr. John Olczak
Dr. Mo brought us huge cost savings, quick delivery, easy business rules application and the reduction of risk due to its incredible accuracy.
Dr. Biplab Pal
The best Dr. Mo models identified 16% of the total population that accounted for over 98% of the desired outcome. Amazing results that lead to positive business action and significant savings for us!
Darren Taylor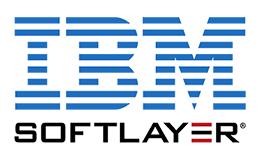 Powered by IBM Cloud
Soft10 is an IBM Softlayer Partner. Dr. Mo is hosted on the secure and elastic IBM Cloud. SoftLayer, an IBM Company, provides cloud infrastructure as a service from a growing number of data centers and network points of presence around the world. Their unique advantages include the industry's first Network-Within-a-Network topology for true out-of-band access, and an easy-to-use customer portal and robust API for full remote-access of all product and service management options.
Interested in the power of Dr. Mo? Contact us today to talk about the option that would be best for your business!
Contact Today